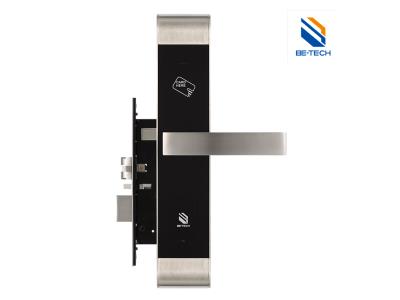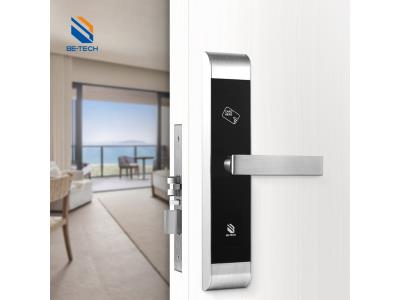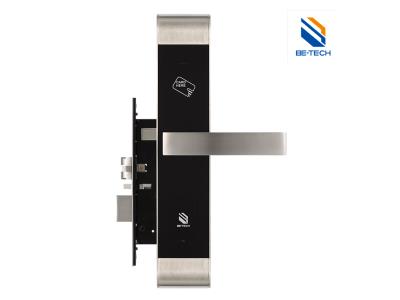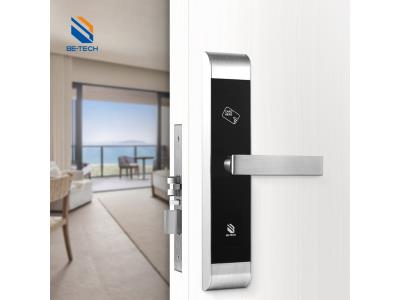 Hotel Lock Visual Ⅱ RFID Electronic Lock

Recommended by CCCME
Product Details

Company Profile
Descriptions: Be-Tech VISUAL II RFID series is the latest electronic locks that use simple, fashionable and comfortable design. Be-Tech VISUAL II RFID series is especially designed for the modern and fashionable hotels with the desire of making sure the lock perfectly blends into the fashionable hotel environment. "The sparkling bright spot, not just the looks". With the combination of Be-Tech VISUAL II RFID series matte black finish, it allows architects and designers maximum hotel's fashion sense and enhancing the user experience to a new level.
1. Stand alone electronic lock with Mifare Classic RFID technology.
2. Operates with a completely sealed contactless module.
3. High security stainless steel mortise available in ANSI, AU, Euro versions.
4. Stainless steel handle with high strength central spindle.
5. 3-point latch construction with anti-friction mechanism.
6. Mortise combined with DRP (door position report) function for tracing and recording the door status and openings with mechanical override.
7. Panic release function-the deadbolt and latch are automatically retracted by inside handle for Easy regress in emergency situation.
8. ADA compliant. (Guest with physical disabilities.)
9. Powered by 4 AA alkaline batteries approximately 1 year with 10 times operations daily.
10. Compatible with BIS HOTEL software platform
11. 414 access events can be audited.
12. High security mechanical override cylinder available.
13. Electronic-mechanical locking mechanism.