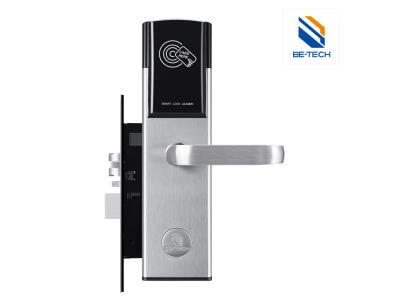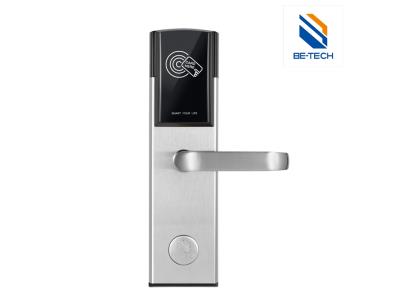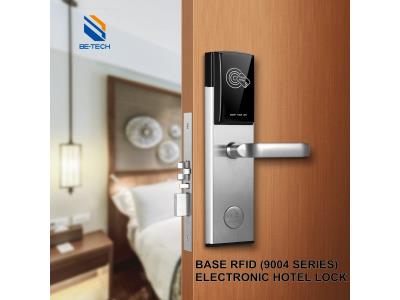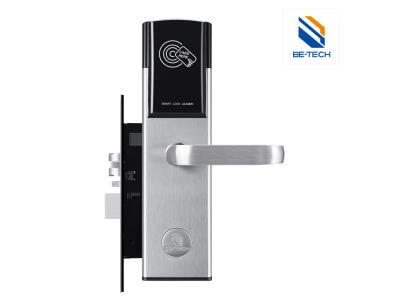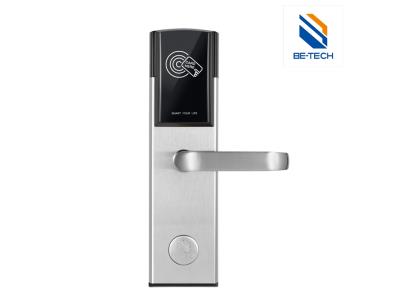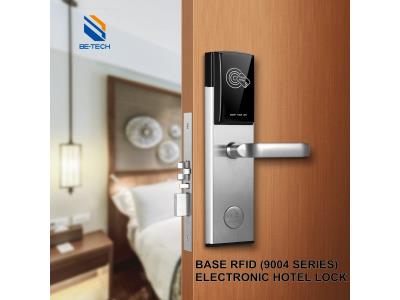 Hotel Door Lock RFID Base RFID Typical 9004

Recommended by CCCME
Product Details

Company Profile
? Be-Tech BASE RFID offers the latest and reliable ? Radio Frequency Identification (RFID) technology and high cost performance solution to go contactless Be-Tech electronic lock. ? Be-Tech BASE RFID offers the most flexible solution for future All-in- one card applications.
· 1. Stand alone electronic lock with Mifare Classic RFID technology.
· 2. Operates with a completely sealed contactless module.
· 3. High security stainless steel mortise available in ANSI, AU, Euro versions.
· 4. aluminum alloy handle with high strength central spindle.
· 5. 3-point latch construction with anti-friction mechanism.
· 6. Mortise combined with DRP (door position report) function for tracing and recording the door status and openings with mechanical override.
· 7. Panic release function-the deadbolt and latch are automatically retracted by inside handle for Easy regress in emergency situation.
· 8. ADA compliant. (Guest with physical disabilities.)
· 9. Powered by 4 AA alkaline batteries approximately 1 year with 10 times operations daily.
· 10. Compatible with BIS HOTEL software platform
· 11. 1000 access events can be audited.
· 12. High security mechanical override cylinder available.
· 13. Electro-mechanical locking mechanism.