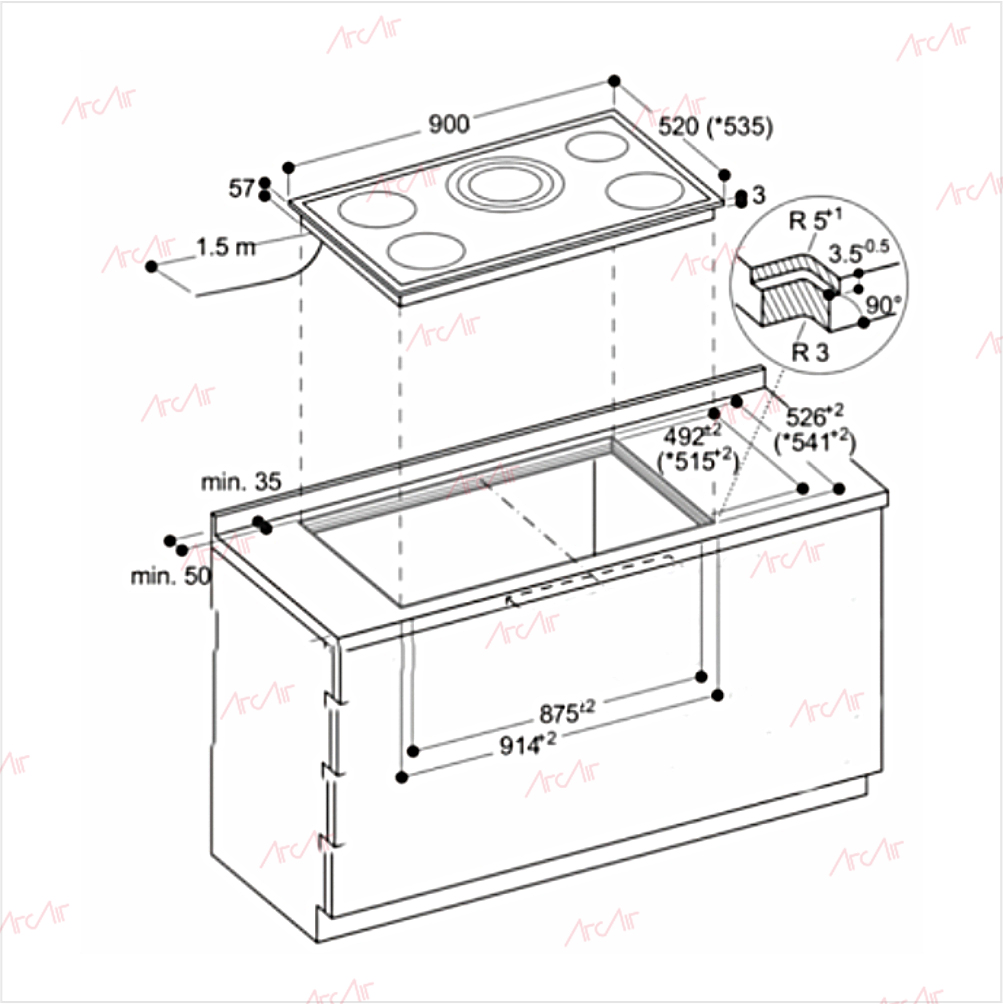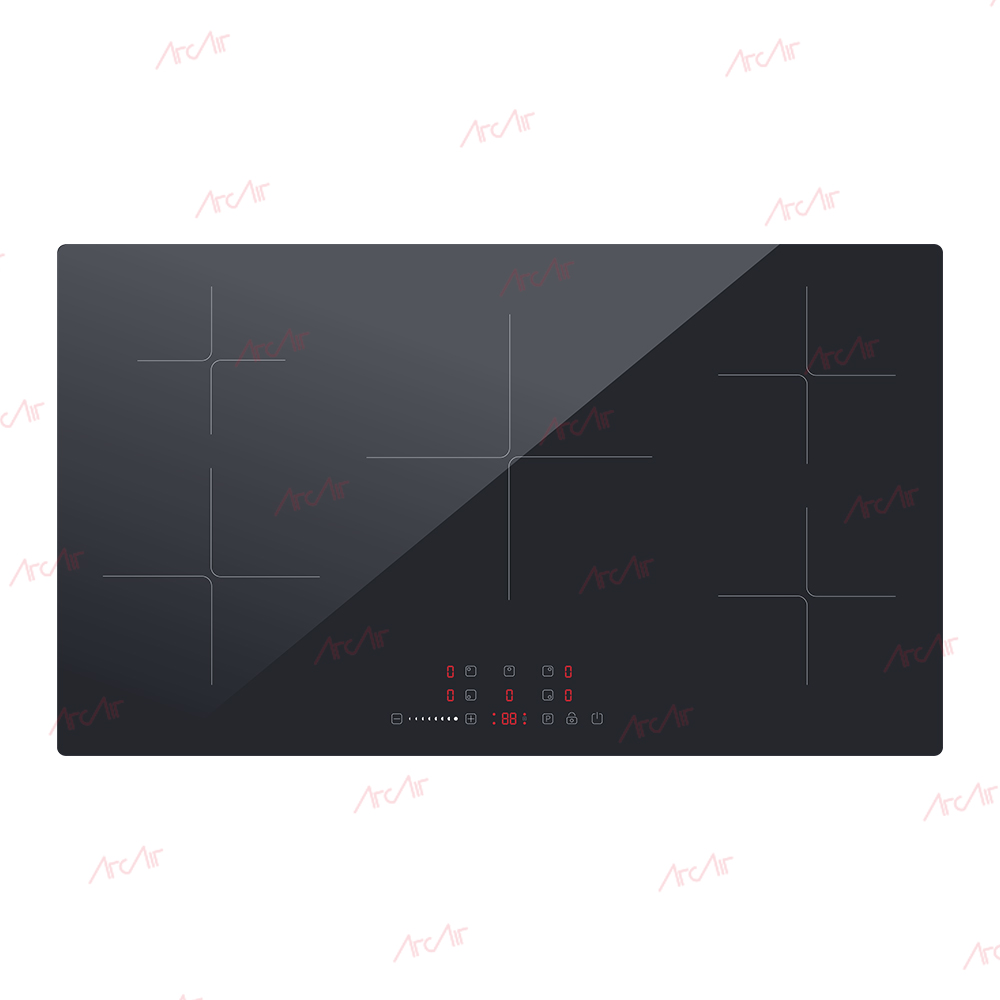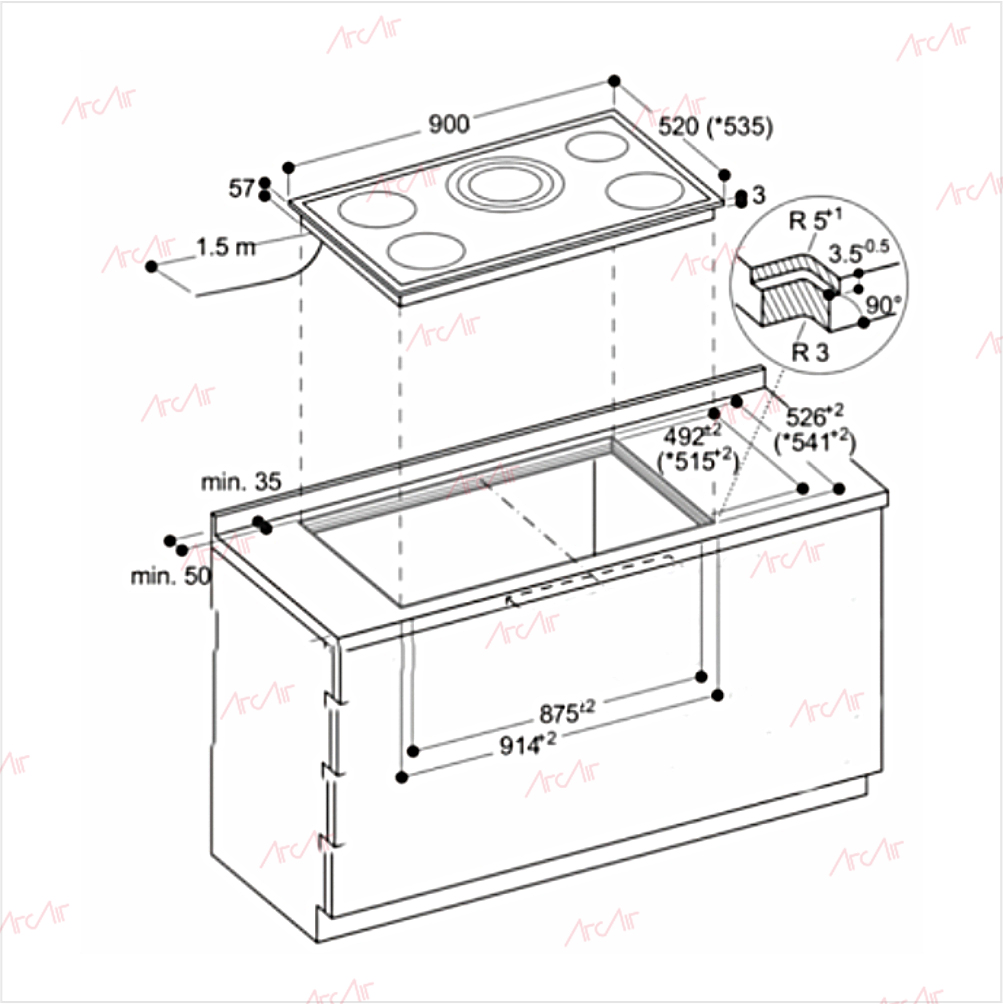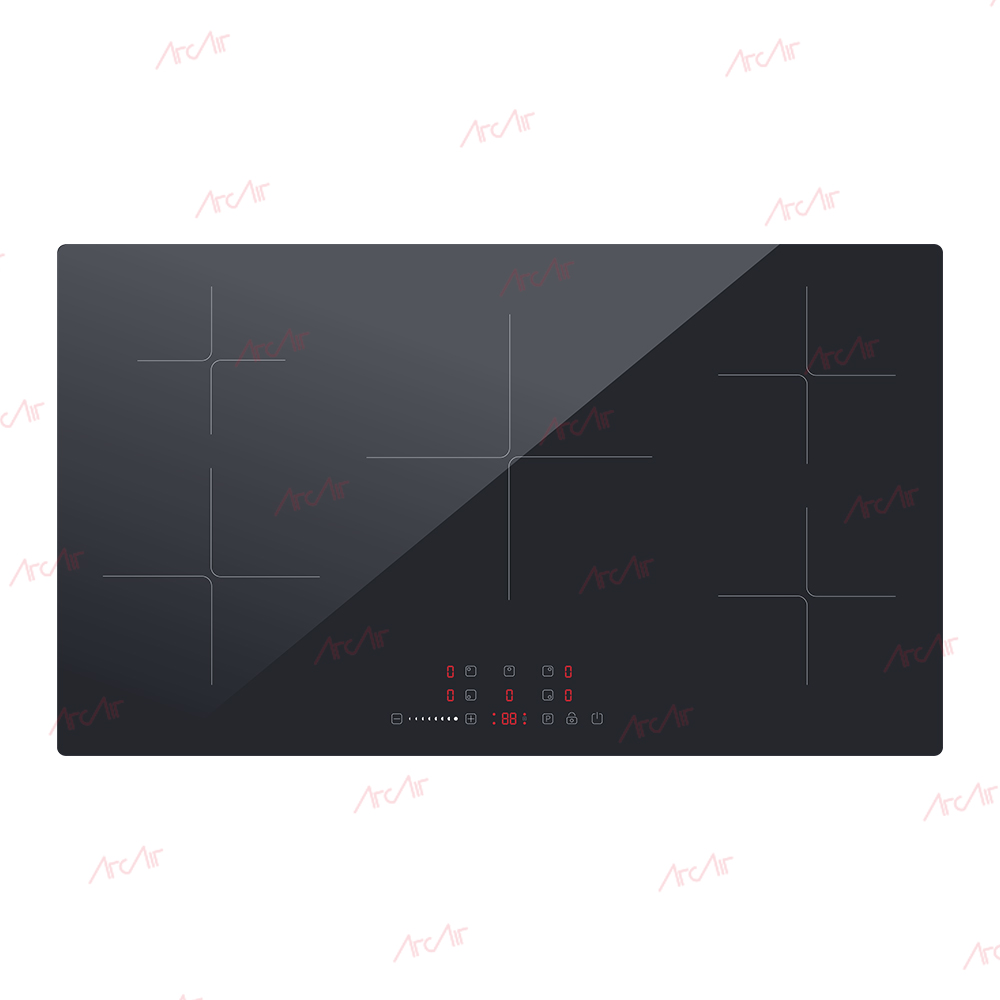 HJ9052IH5B
CCCME Member

Recommended by CCCME
Product Details

Company Profile
HJ9052IH5B
| | |
| --- | --- |
| MODEL | HJ9052IH5B |
| Voltage/Frequency | 220-240V~ 50/60HZ |
| Control Mode | Touch control 触摸开关 |
| Power Rating | 7200W |
| Total Power总功率 | |
| Left Front Zone | 210mm,2300W,Booster 2800W |
| Left Rear Zone | 160mm,1300W |
| Central Zone | 230mm,2300W,Booster 2800W |
| Right Rear Zone | 190mm,1800w |
| Right Front Zone | 190mm,1800w |
Selling points:
Arcair Half-bridge induction heating technology to enhance the power super quickly , booster the heating power quickly, save cooking time.
lArcair Half-bridge induction heating technology advanced touch sensor technology, with multi- safety protection solutions, monitoring current &voltage under safety, LED digital display, control the temperature precisely;
l Arcair induction hobs with Arcair Half-bridge induction heating technology are heating by magnet-electric heat exchange, avoid facing high temperature effect and breathing harmful air and odors;
l Modern design and humanity design:
l Imported micro-crystal glass panel, long endure and high quality;
lMulti-functions can be combined freely: power consumption can be smart controlled;
lPrecisely timer function: no need setting clock and keep an eye on waiting;
lPatent structure design, easy to installation or disassembly;
lTimer delay off function, monitoring the working statue intelligently;
l Booster function and heat homogeneity lead to perfect working efficiency;
l Residual temperature indication;
l Child protections lock function;
l No pan protection function;
Core technology:
Arcair owns multi-technologies on frequency-control know-how in safe. Make the frequency, voltage and current controlled in order, assure the products safety and supply super-power instantly;
Arcair owns half-bridge heating technology and design technology. Assure heating with high efficiency and precisely control;
1. Booster function: enhance 30% power of heating zone separately,reduce the cooking time;
2. Temperature control can be Sliding touch control, or other control ways, like Knob control. More convenient and fashion;
3. Power management & Wide voltage function: the IH can be worked in regular and safe even the voltage isn't stable.
4. Intelligent time control management function: the IH will power off intelligently if long time no operation;
5. Child protections lock function;
6. Cookware recognition function;
7. Stop-go function
8. Timer function
9. 9-level power setting;
10. Timer function(time delay function)
11. Auto checking function: The IH can track the working statue and will restart if misoperation;
12. Quick start working function;
13. Energy saving: power level 1,2 work at low power consumption:100W, for melt chocolate purpose;
14. Cookware recognition function and No pan protection function: the IH will stop working and indicated error if cookware doesn't match;
15. Child protections lock function;
16. Auto power off function;
17. Residual temperature indication;
18. Customize design for big volume customers;
The advantages of half-bridge technology compared with the existing induction cooker are as follows:
1. stable and continuous low-power heating with minimum 100W power output;
2. By using half-bridge technology, the working noise of hob can be avoided as much as possible, and the noise is very low.
3, heating stability is
4, the heating point of wire disk will be reduced by
5, which is more suitable for larger high-power output;